Wiki Menu

Game Menu

Orders, Buildings, Items(Menu), Item and Place, Stockpiles, Zones

Items

Crafted Materials, Decorative, Furniture, ITEs, Military, Food, Utils, Raw Materials

Living Things

Industry

Food production, Crafting? Military?

Development

Custom buildings!
Welcome to the Towns Wiki!
NOTE: This wikia is outdated and obsolete. Please head over to http://www.townswiki.com/ for a more updated wiki!
Towns brings a fresh new take on the citybuilding/management genre by introducing many RPG features. Drawing inspiration from games such as Diablo, Dungeon Keeper and Dwarf Fortress, the game has you managing a settlement on top of an active dungeon. Instead of playing the hero who delves deep into the dungeon, how about playing the town that houses and caters to the hero's needs? Both the RPG and strategic aspects will be fleshed out over a series of sprawling dungeons. Craft unique weapons, obtain randomized loot and build a settlement capable of holding back the forces that come up from the depths!
Check out our FAQ
Look at MODS
Watch some Gameplays
Read our Beginner Tutorial to start out! (Out of date, though most concepts still apply.)
Towns is version 0.46 as of May 9th, 2012! See the Patch Notes for details.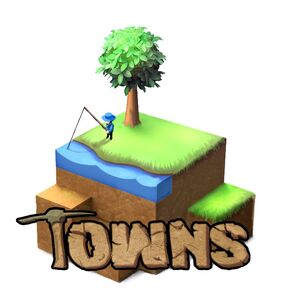 Community content is available under
CC-BY-SA
unless otherwise noted.